Immigration rebukes release of Haitians charged in attack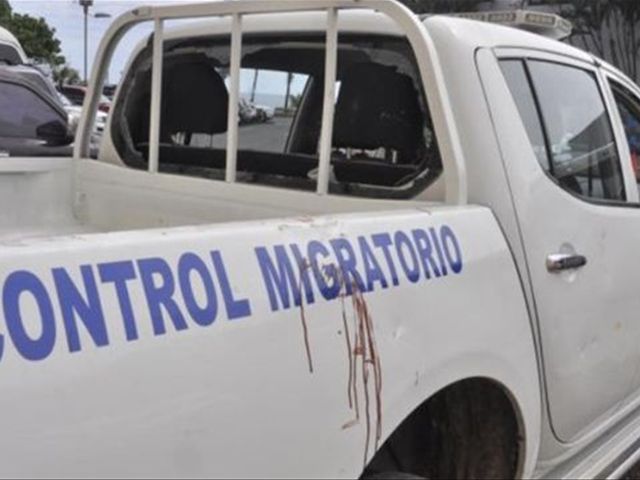 Santo Domingo.- The ImmigrationAgency (DGM) on Monday rebuked the Permanent Attention judge's ruling torelease 10 Haitians charged with attacking one of its patrols with guns and clubs last week, inwhich one inspector was hurt and their vehicle´s windows were destroyed.
Santo Domingo provincejudge Jose Bernardo Garcia set bond at RD$3,000 each of the around 100 Haitianswho attacked the inspectors.
The attack took place November2, when DGM inspectors tried to detain a group of undocumented Haitians on 27de Febrero, next to the Alameda sector of Santo Domingo West, damaging the DGM vehicleand one inspector was hurt.
The Agency´s attorneysrejected the ruling, claiming that the accused pose a flight risk.