Two moderate quakes shake Dominican Republic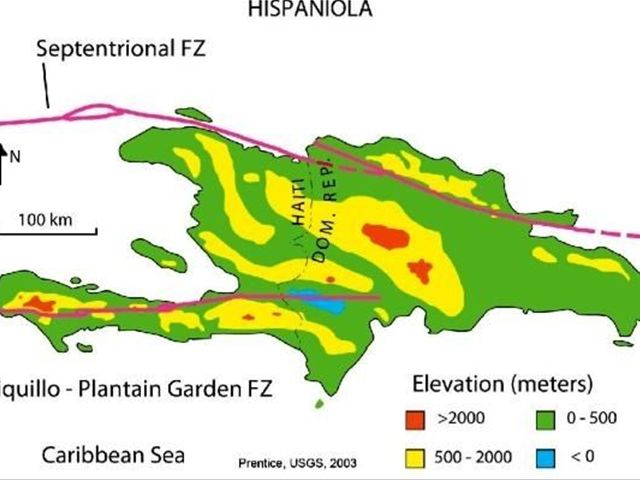 Santo Domingo.- Two quakesshook Dominican Republic Wednesday night, the first with a magnitude of 4.6 southwestof Santo Domingo at 8:38pm, and the second at 9:49pm of magnitude 4.9.
The United StatesGeological Survey (USGS) reported the quake center at around 10 kilometers (6miles), 18 kilometers (11 miles) northwest of Bani (south), 10 kilometers (6.2miles) in depth, on the Plantain Garden fault line.
The tremor, whichstruck 46 kilometers (29 miles) west of Santo Domingo, was felt by arearesidents, with no immediate reports of damage or injuries.
The earthquake wasinitially rated at magnitude 5.0, but the USGS later downgraded it to 4.8.