Dominican Republic leader faces first major protest as corruption weighs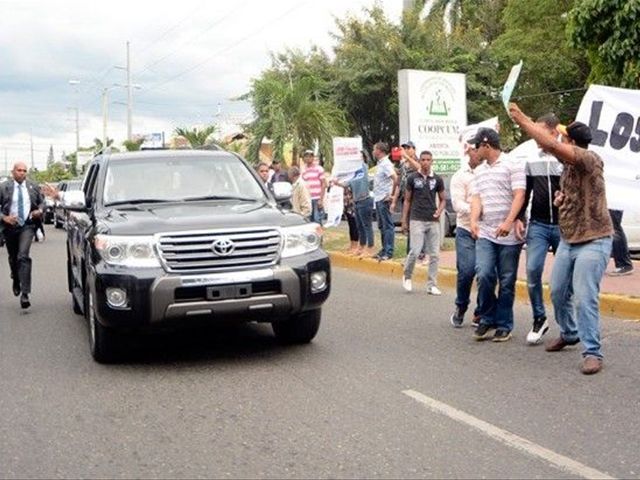 Santiago.- Protesters including members of socialmovements stood on both sides of a major artery of the city yelling at presidentDanilo Medina as his motorcade was passing through.
It´s the first majorprotest targeting Medina since taking office in 2012, and could herald a kink inhis armor of popularity, which some polls place at more than 50%.
Members of We are allSantiago, Pilgrims of Moca, Poder Ciudadano and other groups gathered along DuarteAv. calling for the President´s resignation, affirming that he has failed to solvethe most pressing problems especially corruption, elcaribe.com.do reports.
Medina was in Santiagoto mark the 30th anniversary of the North Region Industries Association (AIREN)and the opening of a Diagnostic Center.
Medina didn't react tothe presence of the protesters, on his way to visit students of an orphanage,who were carrying signs demanding the construction of a new building.