An unforgettable cigar experience in the heart of the Caribbean!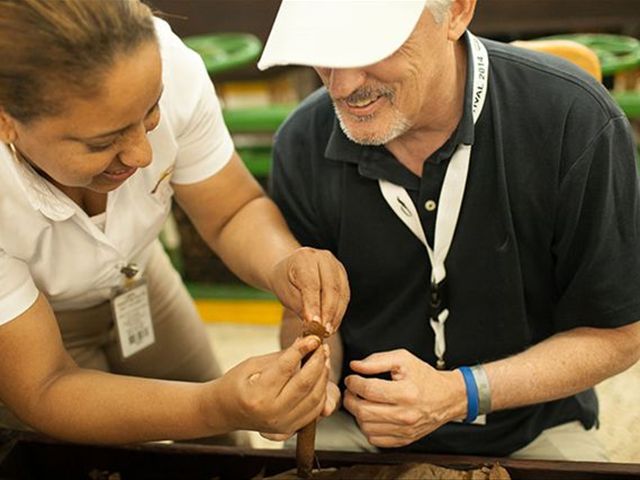 Santo Domingo.- TheProcigar Festival is a truly unique and memorable experience unmatched in thecigar industry that beautifully combines educational opportunities,entertainment, leisure activities, loads of premium cigar smoking and alifetime of memories.
One of the Festival'smost compelling attractions is that it allows guests to have one-on-onedialogues with the industry's biggest cigar makers all the while smoking theircigars and fraternizing with an international community of like-mindedenthusiasts in an unprecedented way – cigar manufacturers, retailers andconsumers.
The Procigar Festivaltakes place in the Dominican Republic, it starts in Punta Cana, were our guestswill be able relax at the beach under the tropical sunshine, compete in funbeach activities, practice snorkeling and take horse rides by the ocean. Our participantswill also have the opportunity to visit Tabacalera de García in La Romana.
This marvelousexperience continues one step further in the cigar capital of the world,Santiago de los Caballeros, were it gives its guests an intimate look at tobaccofields and cigar factories such as General Cigar, Davidoff, Quesada Cigars, LaAurora, De Los Reyes Cigars, Tabacalera La Alianza-EP Carrillo, La FlorDominicana, Tabacalera Palma and the Cigar Family Charitable Foundation.
Other spectacularactivities like adventurous tours, sailing on a catamaran along the northcoast, interesting seminars, poker tournament for charity, merengue lessons andmuch more are also offered.
By night, all guestsgather for spectacular gala dinners, premium drinks, delicious local cuisine,cheerful dance and warm Dominican hospitality, all that round off with the BestPremium Smokes.
Procigar will host aCharity Auction during the event's closing dinner. All net proceeds willbenefit the Voluntariado de Jesús con los Niños (a non-profit organization forill children) and the Sociedad San Vicente de Paul (senior retirement home forlow income elders) and the Monumento a los Heroes de la Restauración.
TOUR
TheProcigar tour starts in Punta Cana at www.westinpuntacana.com,The Westin Puntacanna Resort & Club from February 21-23 before continuingin Santiago from February 24-26. For more information, please visit Procigar.org