Hard Rock Hotel & Casino breaks ground for 2nd Dominican property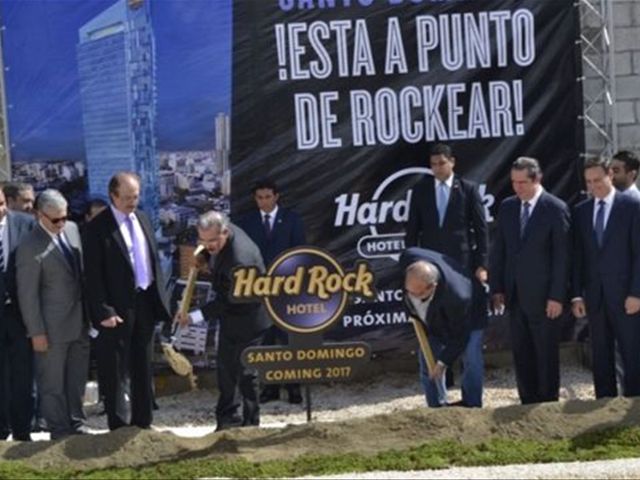 Santo Domingo.- President Danilo Medina on Monday headed groundbreakingto build the second hotel and casino of the Hard Rock International (HRI) chainin the Dominican Republic, which promoters say will create 800 direct jobs.
The work is the next step by RCD Resorts in its plan toexpand investment in the Dominican Republic and is slated to start operating inlate 2017. Hard Rock Hotel & Casino also operates in Punta Cana (east).
The new Hard Rock will provide a range of accommodationswith 400 rooms and suites, in addition to a modern world class casino.
Medina was accompanied by Roberto Chapur, president of RCDResorts and Jon Lucas, Hard Rock Hotel & Casino executive vice president foroperations.