No immunity: Dominican diplomat in UN to face bribery charges, AP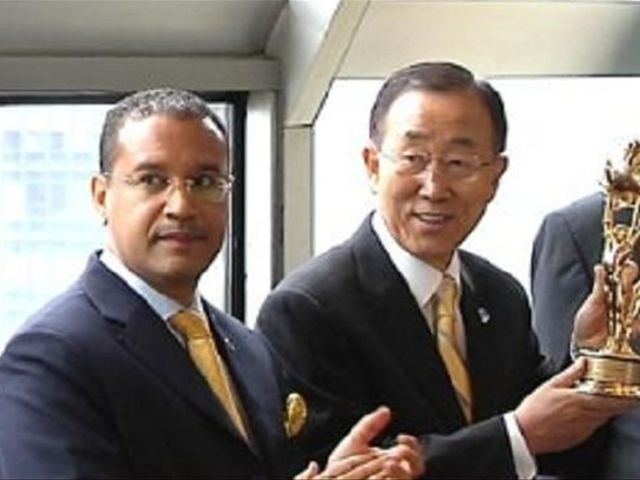 Dominican diplomat in the UN to face bribery charges, AP
New York.- A US judge on Thursday ruled that a US citizenserving as a foreign diplomat for the Dominican Republic doesn't have immunityfrom criminal prosecution arising from a corruption scandal in the UN, APreports.
District Judge Vernon Broderick said Francis Lorenzo can beprosecuted in the case of alleged bribes in which a former UN General Assembly presidentand a Chinese billionaire were also arrested.
Lorenzo, who pleaded guilty and is free on bail, has claimeddiplomatic immunity as an ambassador for the Dominican Republic.
The judge said Lorenzo has misinterpreted the law and couldbe prosecuted on any offense as a US citizen, since the State Dept. hasn'tgranted diplomatic immunity.
Broderick said diplomatic immunity wasn't designed toprovide diplomats with dual nationality a "get out of jail card."
Broderick said however that Lorenzo could claim immunity fromprosecution stemming from official acts related to his diplomatic post, andcannot be deported from the US, as a non-US citizen would be if accused ofcrimes.
Lorenzo, who lives in the Bronx, New York, was suspendedfrom his post as Dominican Republic's deputy ambassador to the UN.
He was arrested last year charged with conspiracy inconnection with what prosecutors say were more than US$1.0 million in bribesfrom Chinese billionaire to John Ashe, a former Antigua and Barbuda diplomat, ina mostly ceremonial post as UN General Assembly president from September 2013to September 2014.