UN Development Program, MIREX sign agreement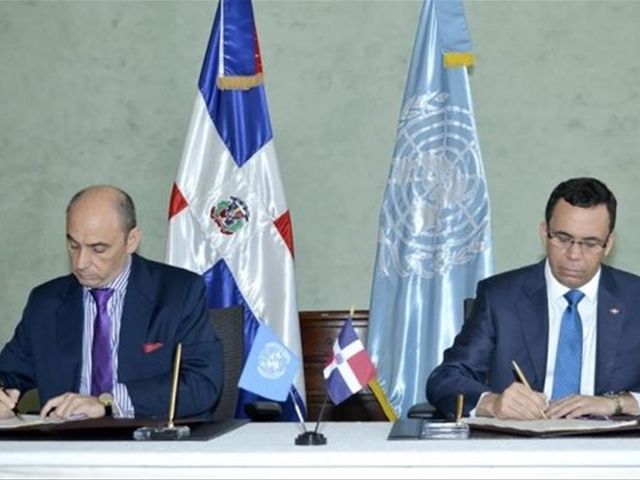 Santo Domingo.- Foreign Affairs minister Andres Navarro and Lorenzo Jimenez, UN Resident Coordinator in the Dominican Republic, signed a cooperation agreement for the institutional strengthening of foreign policy, which will allow the development of a good national practices catalog to be shared with other countries in Latin America and the Caribbean.
The United Nations Development Program (UNDP) support will boost the supply of international cooperation the Dominican Republic will offer to other nations, under the Strategic Plan 2015-2020 the Foreign Affairs Ministry (MIREX) runs.
This project, which also involves the Economy, Planning and Development Ministry (MEPyD) and the Finance Ministry, aims to define the scope, roles and functions of national acts that make up the National System for Development Cooperation (Sinacid).
After the signing Navarro stressed that this is a demonstration of the institutional development process the Foreign Ministry is carrying out as part of the new and revolutionary foreign policy.