Brazil scandal spills over to Dominican Republic's Govt.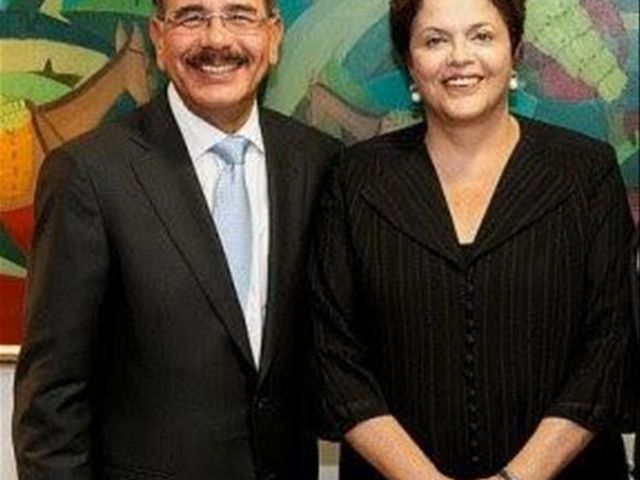 Santo Domingo.- Another major government scandal is rearingits head in the Dominican Republic, where Brazilian political campaign adviser JoãoSantana has apparently vanished, but not before filing his resignation as presidentDanilo Medina's top adviser on his reelection bid.
EFE reports from Sao Paulo that Santana resigned his postto return to Brazil and fend off corruption allegations linked to the scandalin the state-owned oil giant Petrobras, in the case dubbed Lava Jato (gusherlaundering), perhaps in reference to crude extraction.
"Santana's press office announced Monday that the publishersent a letter to the National Committee of the Dominican Liberation Party (rulingPLD) in which he presents his 'irrevocable resignation' to the electioncampaign of Medina, proclaimed Sunday as candidate for the May elections."
It reports that Santana is president of Polis Propaganda eMarketing, a company that managed several election campaigns for Brazil's WorkersParty (PT), including the one that led to the re-election of President DilmaRousseff in 2014.
Citing the investigation into the Petrobras corruptionscandal, the outlet said the prominentadviser would have received up to three million dollars through offshore companies
Another Brazil outlet, peja.abril.com.br, quoted Santana's letteras saying: "My name is being linked to an alleged plot related to thefinancing of political campaigns in Brazil."
The Anticorruption Alliance (Adocco) on Monday demanded theextradition of Santana by Dominican authorities.
Adocco spokesman Julio C. de la Rosa noted that the DominicanRepublic forms part of the UN anticorruption convention, "reason why it's an obligationto hand over to the judicial authorities of Brazil all those involved in actsof corruption who are in our territory."