Human chains as Dominican health professions go from threat to strike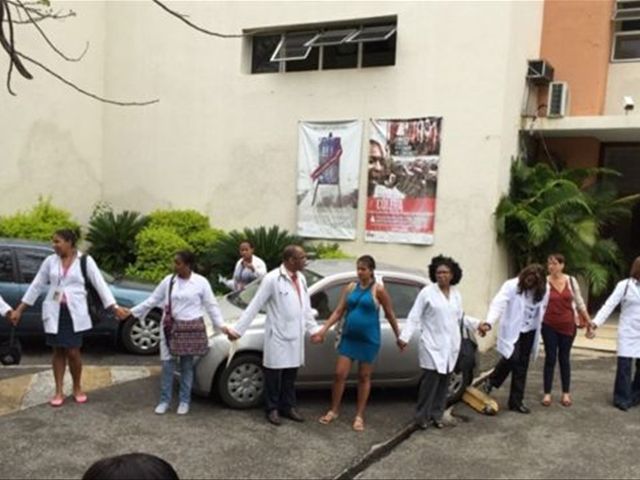 Santo Domingo.- Dominican Republic's Medical Association(CMD) on Wednesday made good on their threat yesterday, as dozens of doctors andnurses formed human chains in the country's public hospitals nationwide, todemand 5% of GDP for the health and other grievances.
The various associations of the health sector say that expectedpresident Danilo Medina to consider their claims during the Easter break,noting that their demands are in the name of society as a whole, which in theirview requires better medical services.
Representatives of the nurses, doctors, lab techs andpharmaceuticals personnel, among other health sector unions are taking part in theprotest.