Dominican Republic-Haiti ties at the 'highest level' again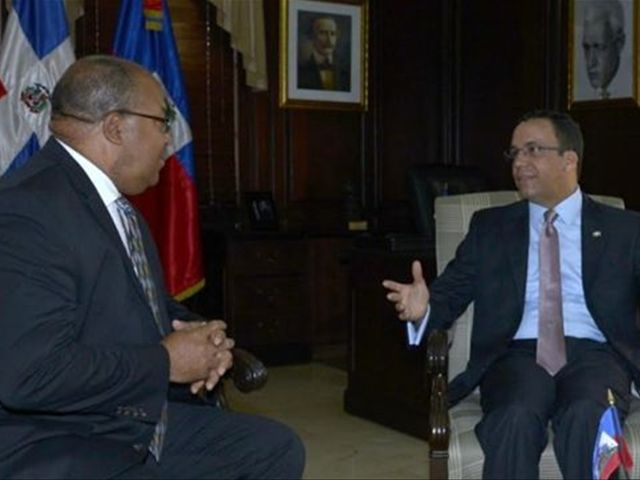 Santo Domingo.- Dominican foreign minister Andrés Navarroand Haiti counterpart Pierrot Delienne on Wednesday said ties between the twocountries are again at "the highest level," after their meeting at DominicanForeign Ministry headquarters.
In a news conference at the end of a meeting aimed at resumingthe political dialogue, after they were broken off by disagreements, Navarro saidDelienne's presence together with delegations from both countries aims toreview the bilateral agenda, especially the Joint Haitian- Dominican Committee.
"The aim is to normalize the dialogue from thismeeting, because there are many issues of common interest, as neighboringcountries, that need to be addressed for the wellbeing of both peoples," Navarrosaid, and stressed the importance for both nations to foster an "environment ofharmony."
Among the key points the commission aims to discuss is trade,and the ban on overland access of 23 Dominican products enacted by Haiti duringformer president Michel Martelly's term in office.
He said as the result of the meeting, economic issues andcooperation between the Hispaniola neighbors will also be reviewed "as astarting point to relaunch our relations."
Navarro said the bilateral joint committee will meet in thecoming weeks on a date to be announced, adding that even though the talksbetween the two countries were never broken off, "ties were strained" and"some issues were left stranded."