Dominican officials announce Samaná tourism updates, developments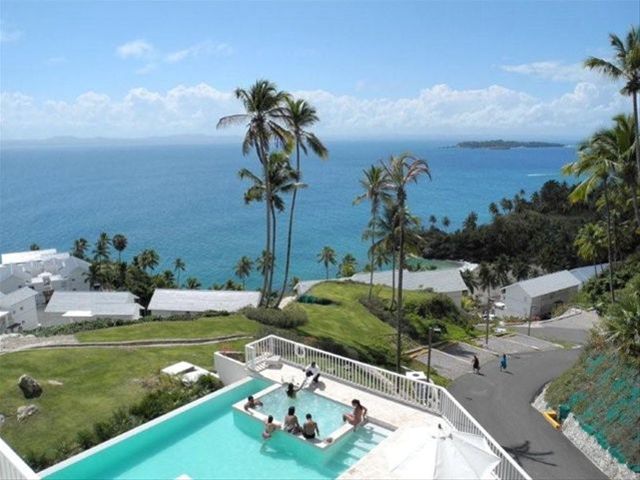 Dominican Republic, May 4, 2016 /PRNewswire/ — Tourismindustry experts at the Dominican Annual Tourism Exchange (DATE) conferenceexpressed great enthusiasm toward the changes and updates coming to the Samanápeninsula, one of Dominican Republic's most lush and verdant areas frequentedby travelers looking to immerse themselves in nature.
Representatives of the Association of Hotels and TourismCompanies of Samaná (AHETSA) noted a growth in tourism traffic to the areathrough local El Catey International Airport (AZS) – which welcomesapproximately 57,000 annual visitors – and projected an increase of 5.5% in thenumber of travelers this year.
Samaná has also become more accessible by land tomulti-destination travelers within Dominican Republic thanks to a stunningpanoramic highway connecting it to the remainder of the country, with mostother key destinations now within a 2-hour drive. To further connect the area,Dominican Republic infrastructure development officials are considering theconstruction of a new port to facilitate ferry arrivals, connecting Sabana dela Mar to the peninsula of Samaná, bordering a part of the treasured protectedarea of Los Haitises National Park.
Officials also presented the high-value ecological destination'shotel statistics, announcing that 1,000 new rooms will be added to the area'sexisting portfolio of more than 3,650 rooms by 2017, with an additional 1,000to come between 2017 and 2018.
Samaná prides itself on ensuring that hotels in the areacreate the lowest possible impact on the environment, taking great care at eventhe smallest levels to put specialized services in place to protect naturalsurroundings, such as the use of green-certified cleaning services, solarpower, locally sourced construction materials and locally grown organic foods.Various projects supplementary to hotel construction – such as new marinas andgolf courses – are also underway.
Two hotel and real estate development companies voicedtheir support of Samaná's ongoing development, announcing plans for continuedinvestment in Dominican Republic's northeastern corner. Amhsa Marina hotelofficials released news of their development of a 5-star, 386 room Kaaeni BeachHotel after a $50 million investment.
Kaaeni is projected to open in September of 2017 and willbe the largest luxury hotel in the Las Galeras area of Samaná. Similarly,Xeliter announced the success of its luxury units in the area, highlightingthat they have seen great value in Las Terrenas, calling out its Balcones delAtlántico property, recently acquired into the brand's property portfolio.
Dominican Republic tourism representatives speaking onbehalf of the National Hotel & Tourism Association (ASONAHORES) announcedat DATE a growth of 5.8 percent in overall tourism to the country – a numberalone growing faster than the Caribbean's overall rate of 3.7 percent.Dominican Republic is projected to reach 6 million total visitors in 2016 –based on numbers thus far, the country is on track to meet the targeted 7 percentgrowth needed to achieve this.
AHETSA, in collaboration with the Tourism Cluster of Samaná(CTS), is pleased to launch their new www.GoSamana.com website – atourism-oriented showcase of activities and a full catalog of hotels in Samaná,presented in English, Spanish and French.