US open to an OAS apology for the Dominican Republic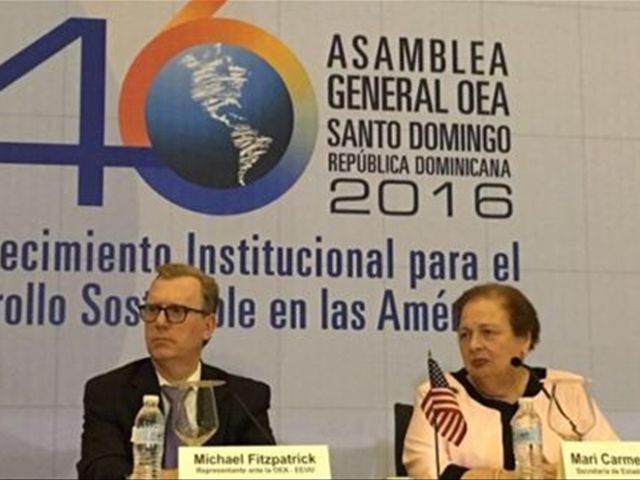 Santo Domingo. – Washington is open to supporting an Organizationof American States (OAS) resolution apologizing to the Dominican Republic forlegitimizing the US invasion of 1965, as requested by various sectors and by Dominicanpresident Danilo Medina.
Mari Carmen Aponte, US deputy Secretary of State forHemispheric Affairs, on Wednesday said her county "doesn't see negatively"such a public apology, but noted the "intimate" relations between the DominicanRepublic and her country. "I understand the feelings of the (Dominican) people,but noted Washington's strong ties with Santo Domingo, as evidenced by the highnumber of Dominicans live in the United States.
She asked "not to focus on the past" regarding the requestfor an apology, and said the wording for such a document would first need toestablished.