OAS says sorry to Dominican Republic; will the US follow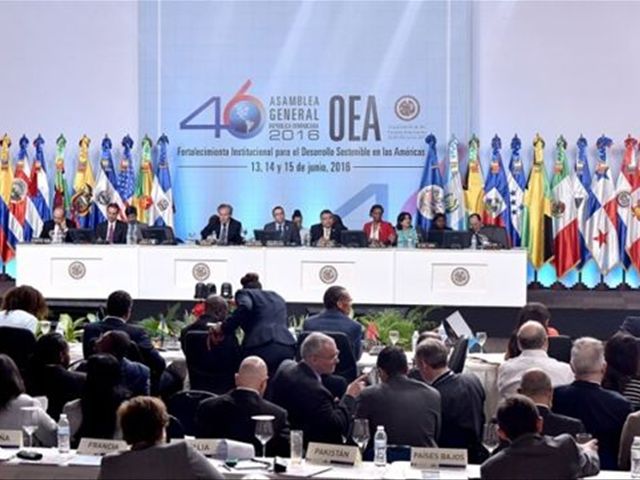 Santo Domingo.- The Organization of American States(OAS) settled a "historic grievance"with the Dominican Republic on Wednesday when it's member nations voted topublicly apologize for approving the military occupation of the country duringthe Revolution of April 1965.
The declaration of mea culpa paves the way for the UnitedStates to follow suit for sending more than 40,000 marines during theAdministration of Lyndon B. Johnson, to squash the uprising that sought thereturn of the Constitutional government. Thousands of Dominicans lost theirlife during the weeks of battles that followed.
At the conclusion of its 46th annual meeting the OAS issuedthe Declaration of Santo Domingo, "Redress on the Dominican Republic," which"Deplores the loss of human lives and expresses the organization's condolencesto the Dominican people; apologizes to the Dominican people for the actions ofApril 1965 that disrupted the process to restore constitutional order in theDominican Republic, and reaffirms the principles of international law, theUnited Nations Charter and the Charter of the OAS."
The OAS Declaration approved by all of its 34 membercountries at the Foreign Ministry responds to Dominican president DaniloMedina's request made during the conclave's inaugural on Monday, and theinsistent Op-Eds by El Dia newspaper editor-in-chief Rafael Molina Morillo.
Foreign Minister
"I reiterate our profound appreciation for this acknowledgement,the Dominican people have waited 51 years for this apology. Every year weremember the events of 1965 with deep sadness," said Dominican Foreign ministerAndres Navarro.