Top prosecutor: Judges must keep illegal gun bearers behind bars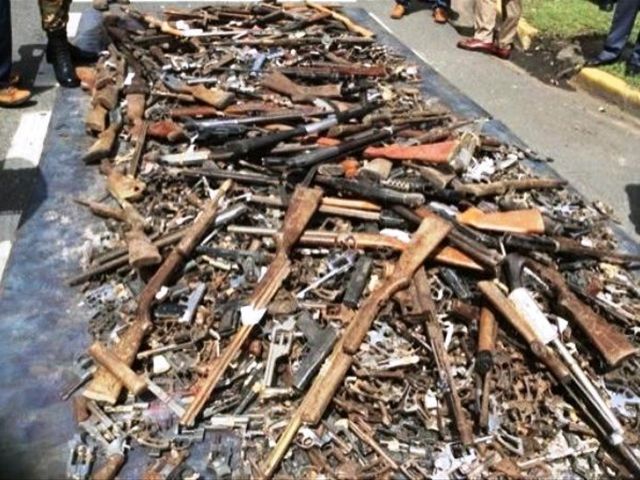 Santo Domingo.- Justice minister Francisco Dominguez on Thursdayurged judges not to grant instead of pretrial detention against those detainedfor illegal possession of weapons.
"Every time a person arrested for having an illegalweapon is released, we're letting loose a person who's probably going to rob orkill," Dominguez said, speaking after heading ribbon cutting for a citizenservices office in Sambil mall, as part of the new National Police Reporting System.
He said people who are caught with illegal weapons shouldbe behind bars, "because everyone who has a gun illegitimately is to killand rob, that's why we will ask for the maximum penalty for them."
"A gun is not to plant a flower or to perform an actof love or tenderness, a gun is to kill and no one can be at night on amotorcycle with a gun without papers and obtain their release."
"The National Police and all security forces are committed.There can be no more tolerance, neither here nor in the rest of the world. Wesaw what happened in Orlando, Florida, we have seen what has happened in othernations, and this cannot be," he said, adding that he hope the Senate wouldalso approve the gun law, "because there are too many criminals with gunsalready."