Documents seized in Brazil scandal refer to Dominican leader: Acento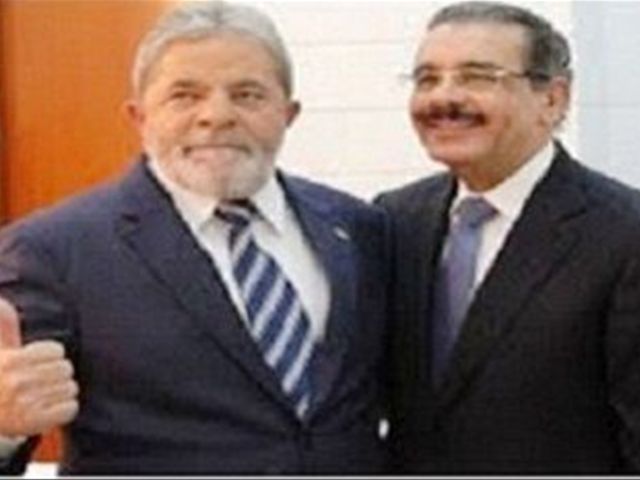 Santo Domingo.- Documents seized and divulged by Brazil's FederalPolice at the residence of João Santana and his wife Monica Moura in Camaçari,Bahia state, among which figure various notes and references to DominicanRepublic president Danilo Medina, acento.com.do reports Thursday..
The Federal Police sent the documents to the office ofjudge Sergio Moro at Curitiba.
A report by Brazilian magazine Veja today cites notes,emails, invoices, copies and purchases of luxury real estate.
Santana, head of Dilma Roussefs campaign for the presidencyin 2010 and 2014 and of Jose Inacio Lula da Silva's in 2006, also headed Medina'scampaign until the scandal broke several months ago.
In a box on which the couple wrote "Dominican" severaldocuments cite financial transactions from 2011 to 2013 in a bank in theCaribbean.
The folder marked "Dominican" contains at leasttwo references to Medina, both mention "Danilo."
Veja reports that the references to Dominican Republic andDanilo may be the transfer of funds for Danilo Medina for the elections in the DominicanRepublic, "but for now, the Federal Police (PF) doesn't draw any conclusionsabout the seized material."
The PF says is a preliminary work, which could identifyissues that may deepen with the passage of investigations.
The report was sent to the Federal Court in Curitiba, whichseeks to prove among the seized materials, documents relevant to the probe andthat may be confronted with what has already been determined.
"From what we know thus far, the publication says, thecouple received 193 million reais of PT between 2004 and 2015. In Camaçari, PFcards found the Lula Institute and Clara Ant, director of the institution."
Lula is being investigated for lobbying in severalcountries for the construction giant Odebrecht, including the DominicanRepublic, Venezuela, Panama and Angola.