Why inspection stickers if 'any rolling crap can circulate'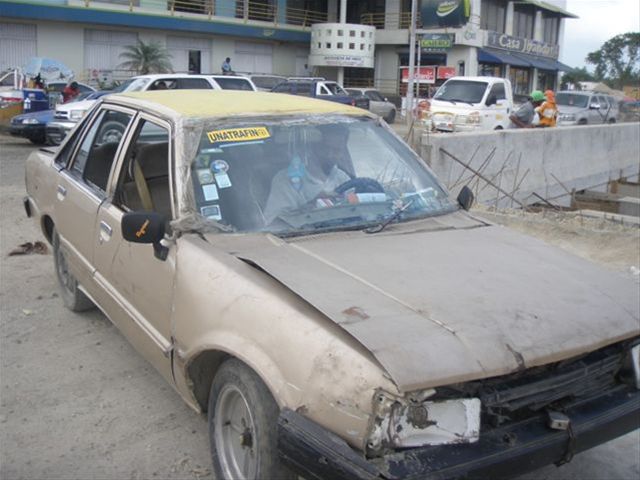 Santo Domingo.- The government will no longer issue the vehicleinspection sticker until the Traffic Law is amended or a system is created toensure compliance of requirements, to avoid that any rolling crap can circulate."
Land Transit director Luis Estrella on Sunday said for thesticker to work and fulfill its objective, a real system must be created, withcertified workshops which inspect vehicles thoroughly and determine if the vehicleson the roads comply with the law.
In an Op-Ed in newspaper Listin Diario, the official calledthe sticker "useless" because, "it doesn't seem that it isn't strictlyissued under applied criteria, as in other more organized and more demanding countriesthan ours in compliance, since any rolling crap has it."
"We have opted to stop issuing the sticker momentarily,until the law is changed and a system with authorized and certified shops iscreated, where it fact there's a thorough inspection of the vehicle, includingthe engine, and that everything is done with a modern approach," Estrellasaid.
Other experiences
Estrella said in countries like Mexico and Spain, 4 or 5year-old vehicles aren't inspected because they're considered new. "They do so afterfive years in specialized workshops for that."