'Yes I Do' beckons couples to Palladium Hotels & Resorts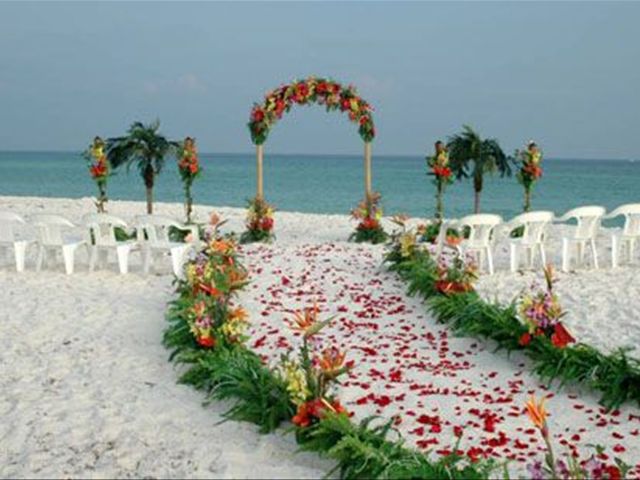 Punta Cana, Dom. Rep.- Palladium Hotels & Resorts,undoubtedly one of Dominican Republic's most beautiful and romantic scenery inwhich a couple can unite their lives is the sea during sunset with thespectacular views to admire.
This is especially on the beautiful beaches of Mexico suchas the Riviera Maya and Riviera Nayarit or overlooking the crystal waters ofthe Caribbean in Jamaica or the Dominican Republic, destinations where hasmagnificent properties.
"Palladium Hotels & Resorts couples can find the placeyou have dreamed for matrimonial link with beautiful and paradisiacal spaceswhich have resorts and are the perfect setting to swear eternal love, where youwill find a romantic atmosphere that provides a unique landscape at any time ofday with waves bathing the sand and the sea breeze, combined with exoticflowers in the region, the background music and having as witnesses to theirloved ones, undoubtedly inspire any couple to be the so longed Yes I Do," theresort chain said in a statement.
It said every couple which chooses one of these resorts tomarry is very important for Palladium Hotels & Resorts, for which designedthe innovative Palladium Weddings concept in order to present a wide range ofpossibilities for organizing weddings, to enjoy a warm honeymoon or underscoretheir love and renew their marriage vows.