Students design 'Jaragua Coffee Corner' for Mariott Renaissance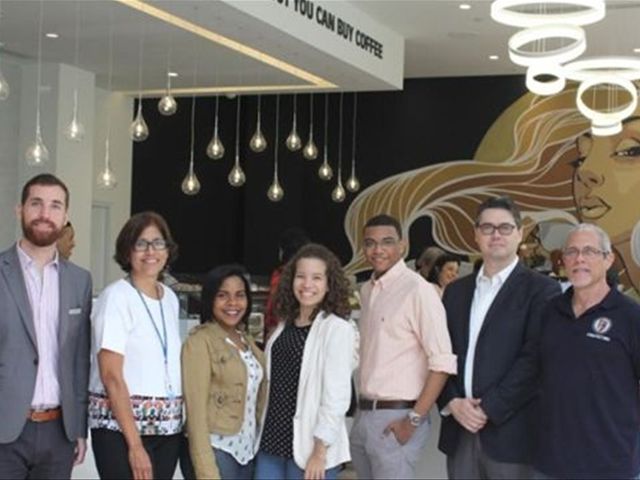 Santo Domingo.- "Jaragua Coffee Corner" is theproposal designed for the Hotel Mariott Renaissance Jaragua, by studentsAlfonso Peguero, Alexandra Cuevas, Stephanie Santana and Veronica Tavarez,under the direction of professor Luis Gabriel Ardila, of the PUCMM University Schoolof Architecture, Santo Tomas de Aquino campus.
"The prestige of our school is consolidated every day. Thishas been a synergistic effort that combines business with academia. A sober andmodern proposal, which seeks to be a supplement that energizes the area whereit lies," said dean of Architecture Leyda Brea, at the opening ceremony forthe property to be called Bohio.
The Corner, designed for hotel guests and walk-incustomers, forms part of the need to satisfy the current local and global demands,to showcase a quality design and attractive presentation.