People support traffic cop in fracas with prosecutor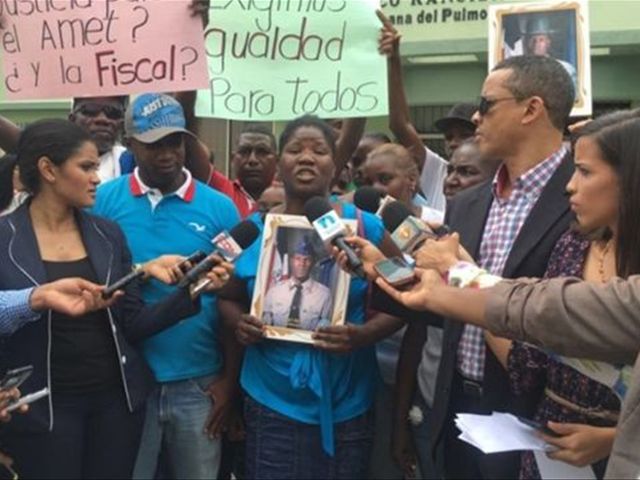 Santo Domingo.- Relatives, friends and neighbors of aMetropolitan Transit Authority (AMET) agent jailed for allegedly assaulting aprosecutor who parked her SUV illegally on Tuesday gathered in front of the NationalDistrict Court House to demand his release.
They carried pickets that read: "We demand equalityfor all", "Is the law a crime?" among others, and chanted"We want justice, release Richard,!" in reference to Richardson Sabá.
"I hope they do justice, this will not go unpunished,because just as she did to my son today, she will do it to others (agents), andI donot want this to continue. Here the big part cannot want to crush the small,"said Tomasa Nuñez, Sabá's mother.
Videos posted on the web show when Sabá allegedly assaultedassistant prosecutor Sourelly Jáquez, who falls to the ground when she lungedat the traffic cop who was recording the official as she ranted as Saba who askedher for her driver's license for being illegally parked.
The AMET has announced "all legal assistant| to defendSaba, who was sent to spend 30 days in jail.