Strong quake felt in Santo Domingo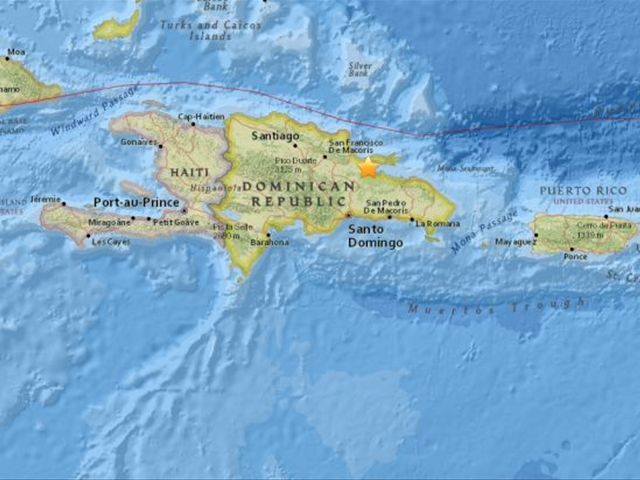 Santo Domingo.- An earthquake measuring4.8 on the Richter scale with its epicenter in Sánchez, Samaná, in thenortheast of the country, was felt in the capital at 6:08 Friday evening.
According to the United StatesGeological Survey (USGS) the epicenter was located five kilometers northeast ofthe town of Sánchez.
According to Eugenio Polanco, directorof the Seismological Institute of the Autonomous University of (UASD), thequake was at a depth of 95 at 19.262 latitude North (°N) and 69.578longitude (West °W).
Social media users reported feeling thetremor in the provinces of Monte Plata, San Pedro de Macorís, Higüey, Nagua,Hermanas Mirabal, Santiago, La Vega and Bonao.