Americans mark a day of sorrow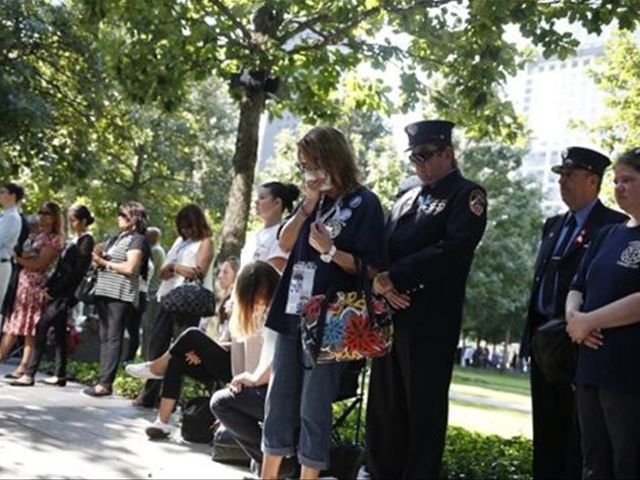 New York.- An emotional tribute to commemorate the September11, 2001 terrorist attacks in New York was held Friday at the site of the TwinTowers, destroyed by the impact of two airliners.
Several minutes of silence were observed, the first at 8:46amlocal when the first plane hit one ofthe towers and then the second impact. The ringing of the bell continued, tomark the impact on the Pentagon, and the crash of Flight 93 in Pennsylvania.
At the same time, relatives began reading the names of thenearly 3,000 people who died in the attacks, including dozensof Dominicans, according to consul in New York City, Eduardo Selman.