Opposition's walkout halts talks over key legislation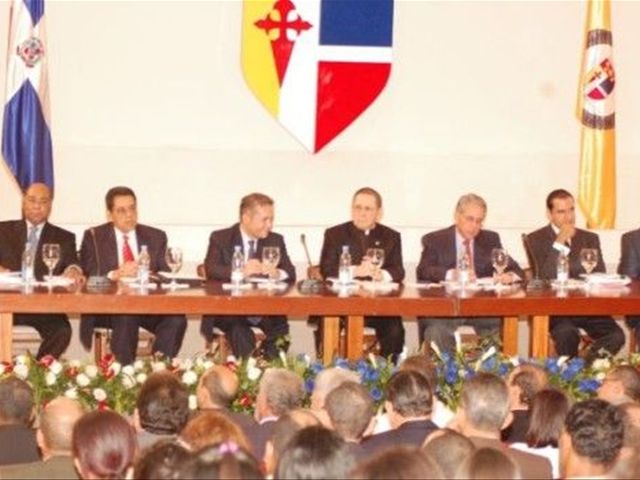 Santo Domingo.- The talks to discuss the potential members ofthe Central Electoral Board, the Superior Electoral Tribunal and the Accounts Chamberand agree on the Law on Political Parties and amend the electoral law has beensuspended until the opposition parties decide to return.
To get the opposition to return, dialogue coordinator MonsignorAgripino Nunez on Tuesday said they work to create the conditions, "becauseit's a dialogue between parties and cannot take place if they aren't there."
The pro-government bloc led by the ruling party (PLD) and civilsociety representatives met with Nuñez to analyze the scenario that emergedfrom the dialogue after the opposition pulled out.
The opposition parties on Monday said they abandoned thetalks because the PLD aims to elect the JCE and TSE members unilaterally.
PLD general secretary Reinaldo Pared said since the dialoguebegan, the opposition's only interest was to promote the names of the membersof the electoral entities.
"From the beginning of the dialogue, the opposition wasonly interested in who will form part of the JCE and the TSE. They were never interestedin the law. The opposition just wanted to shuffle names of possible members ofthe JCE and the TSE and that was not the scenario for such purposes, "Pared said.
Nuñez added that the pro-government bloc and civil societywill discuss the new situation created by the opposition's walkout.