Customs destroys bogus items worth US$9.03M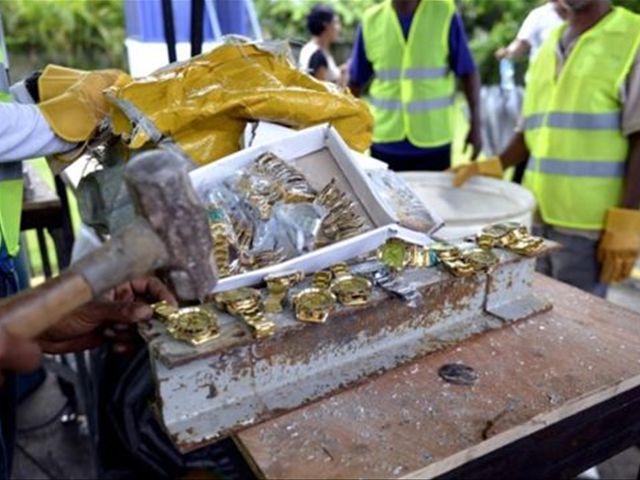 Santo Domingo.- The worth RD$415.5 million (US$9.03million) seized by its Intellectual Property Dept. at ports, airports, and bordercrossings, after being smuggled into the country.
Among the goods figure footwear, handbags,watches, sunglasses, backpacks, purses, perfumes, mobile phones, batteries,shirts, among others.
It said it coordinated with brand representativesto destroy the items and made it clear that the goods cannot be donated, because"it's up to the importers to decide on what to do with them."