Anti-blackout protest backs up traffic on major highway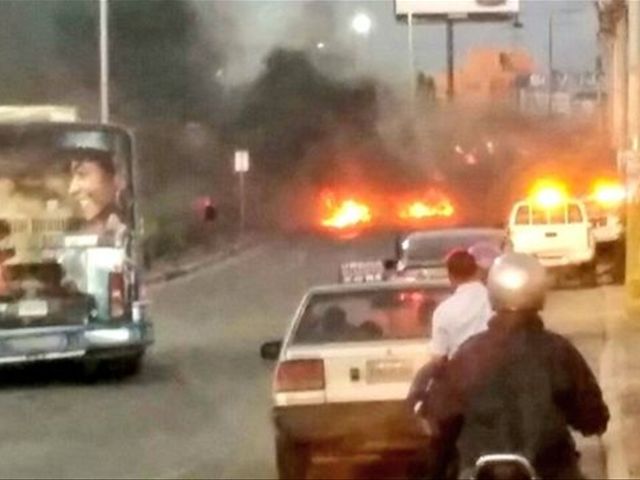 Santo Domingo.- Shattered car windows, torchedtires, trash on the roadway early Monday backed up traffic for several kilometershours on the Las Americas highway, from protests against the constant and prolonged blackouts
Residents of sectors near Las Americas Airportset out at 5pm to protest the lack of power, and backed up traffic on the busyhighway that links Santo Domingo to the East region.
Many of the rioters who set tires afire, hurledstones and other objects onto the highway covered their faces. They shattered thewindows of several vehicles.
National Police antiriot agents arrived in severalvehicles to disperse the protest, while residents told local media that similardisturbances occurred over the weekend.