Downpours cut off 131 towns, 18,000 evacuated, dam drained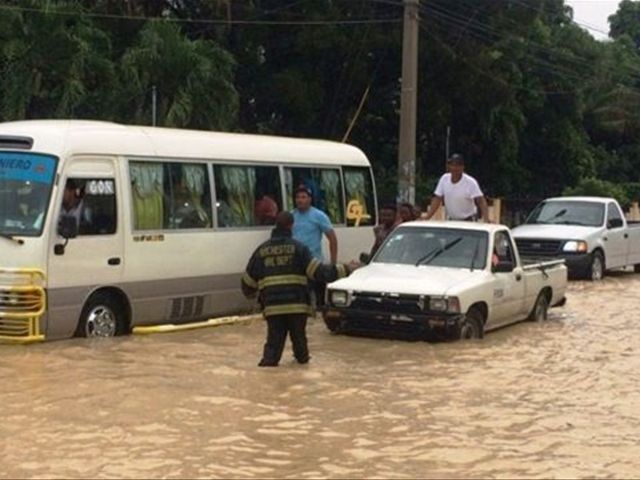 Santo Domingo.- The relentless downpours havecut off 131 communities in the northern Cibao region, while authorities began evacuationsin the provinces under flash flood warnings , as well as the draining of the Taveradam as a safety measure.
Also evacuated were 686 inmates from theprison at Rafey in Santiago, on concerns of flooding by the water drained fromthe dam.
Evacuees
Civil Defense began mandatory evacuations in communitiesof Valverde and Montecristi provinces on president Danilo Medina's instructions,while the Emergency Operations Center (COE) reports that the number of displacedpersons had risen to 18,580.