DREAM helps coordinate Relief efforts in Dominican Republic's north coast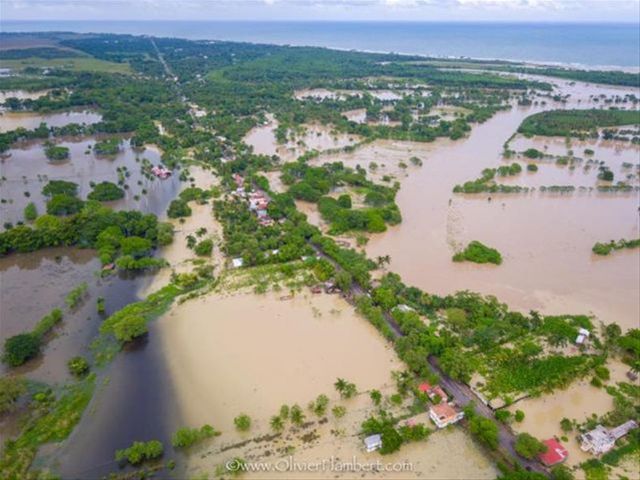 Cabarete, Dominican Republic– The DominicanRepublic Education and Mentoring (DREAM) Project is coordinating relief effortsat their DREAM Education Center in the community of Colonia Nueva (Callejón dela Loma), housing more than 150 displaced community members, providing healthymeals with the support of local businesses (The Hot Spot) and coordinatingsupply donations with Mayors Raquel Sierra of Cabarete and Ilana Newman ofSosúa.
More than 2 weeks of torrential rainfall inthe region of the North Coast has caused a state of emergency, wreaking havocon low lying communities and displacing large numbers of residents all alongthe coast. The weather forecast calls for extended rainfall throughout theweekend, which will cause further displacement, damage and a public health crisis.
DREAM is working side by side with localauthorities to ensure those most in need are receiving immediate care, housingand support. The organization is education based, providing early childhood,at-risk youth and vocational education opportunities to more than 7,000 youthin 27 different communities. The organization is based in Cabarete and requeststhose who would like to help to deliver supplies to The DREAM Education Centerin Colonia Nueva (Callejón de la Loma), Cabarete or make donations online athttp://www.dominicandream.org/donate/.
The most important requested supplies aremattresses, rain boots, blankets, bleach, sheets, bottled water, first aidkits, hand sanitizer, mosquito nets, mosquito repellent, soap, shampoo andparasite medicine.