Gov. 'works to preserve lives' as death toll now at 13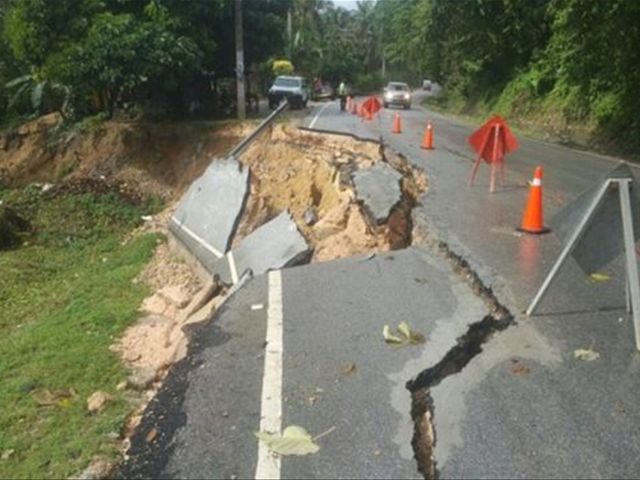 Santo Domingo.- Public Works minister GonzaloCastillo on Thursday said the government works to preserve lives, carry outevacuations and deliver aid to those affected by floods in all regions.
The announcement comes as local media reportthe death toll from the flooding and downpours of the last 30 days has risen to13.
He estimated the damages caused by the rains ashigh as US$500 million, (RD$20.0 billion), taking into account roadinfrastructure, housing and agriculture, among others.
"The situation of the rains and floodingby rivers continues. We have just concluded a meeting to evaluate what's takingplace in the provinces under emergencies," and others where floodwatershave caused damages such as El Seibo and Hato Mayor.
The official said the authorities focus onprovisional solutions in the communities that have been cut off, noting that morethan 100 bridges have been damaged or collapsed.
"We're already starting some definitivesolutions, such as the Imbert bridge, the solution is to repair it, to restore trafficin both directions on the important Puerto Plata-Navarrete road by Sunday orMonday," the official said, adding that with the definitive work it willhave no problems for the next 25 or 30 years.