Dominican Republic-Brazil graft case suspect 'pressed' to confess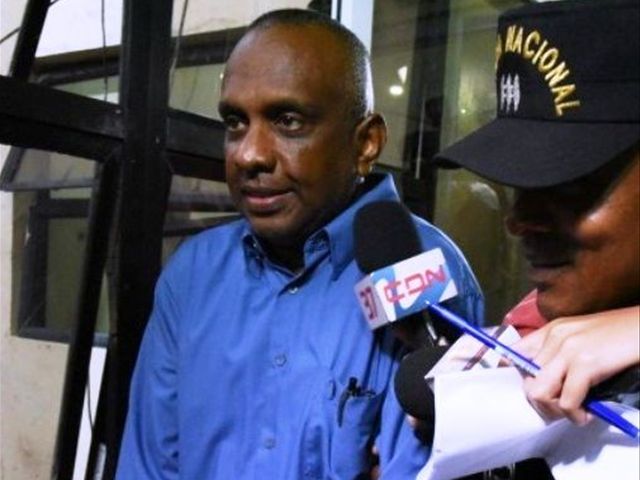 Santo Domingo.- The plea bargaining which theJustice Ministry tries to reach with Air Force Col. Ramon Piccini in the SuperTucano aircraft graft case won't involve former Armed Forces minister, AirForce Maj. Gen. Pedro Peña Antonio.
The affirmation is from Peña's lawyer CándidoSimó, who said Piccini is being pressured and in solitary confinement to forcehim into plea bargaining.
He noted however that Piccini hasn't involvedPeña, nor does the latter fear any kind of evidence that may emerge during thecourse of the investigation.
He said Piccini has been subjected to inhumaneand humiliating treatment in prison, to force him to reach an agreement withthe Office of the Prosecutor. "However, he has neither involved GeneralPeña Antonio, nor the general fears any evidence that arises, because he has onlysaid that he wants to be given equal treatment, same for everything as the Lawand the Constitution."
Simó, quoted by local media, said Peña hasrepeatedly asked the Justice Ministry for information on the case and has yetto be notified of any new developments.
Peña and Núñez are two of only five people indictedin the alleged US$3.5 million bribe paid by Brazilian plane maker Embraer to"stimulate" Congress to approve the US$94.0 million loan with whichthe Dominican Govt. bought the light military aircraft.
"These negotiations began several weeksago and the deadlock is the fact that he (Piccini) is reluctant to betray onlyhis superior, stating that there are more (people) involved," said sourcesquoted by newspaper Hoy.
According to the same source, the prosecutionwould be offering Piccini five years in prison and five on parole, in returnfor his testimony.