Major dam was drained to avert catastrophic collapse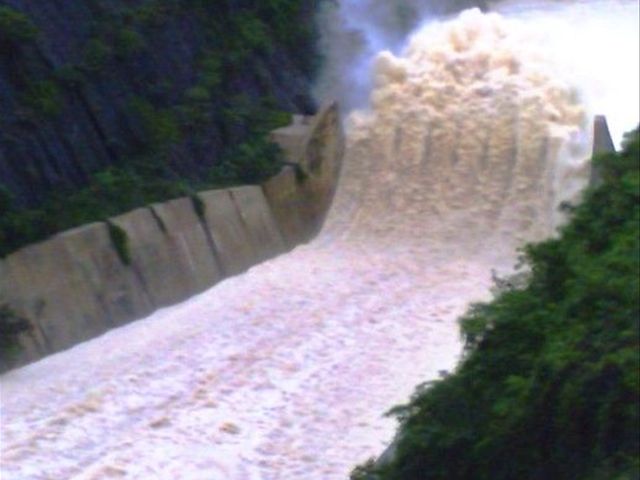 Santo Domingo.- The Water Observatoryrevealed Wednesday that Tavera dam (central) was on the verge of collapse withthe ensuing threat to lives and property if not for the decision to release waterand lower its level several times.
Observatory technicians said Tavera'scollapse would've placed the lives ofpeople at risk and would've led to large-scale losses of cattle and otherdamages along the Yaque del Sur river.
It said as much as 500 cubic meters persecond was discharged from the dam back to the Yaque river, which caused floodingin Santiago, Valverde and Montecristi.
"If it were not for the correctapplication of the new protocol of draining the Tavera dam that was in imminentdanger of collapsing and putting at risk the life of the people who reside inareas around the dam, as well as high scale losses to cattle," the agency saidin a statement.
Tavera dam, whose operating capacity ceiling is327 meters above sea level, was operating at its maximum capacity duringseveral days for the first time since inaugurated in 1972, as the torrentialrains drenched the Yaque and Jimenoa river basins.