New megastore gives Bávaro a Jumbo push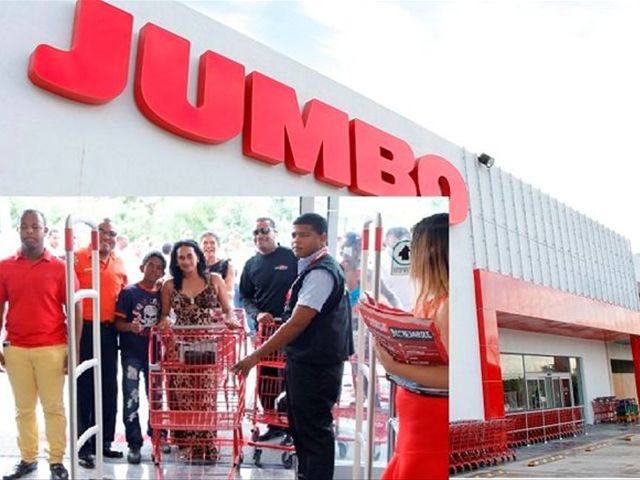 Higuey, Dominican Republic.- Jumbo Bávaroopened Saturday at Downtown Mall on Barceló Av., which took into account theneeds of the booming area, with a wide assortment of products that ensure goodquality at competitive prices.
As its tradition the group Centro Cuesta Nacional(CCN) didn't spend money on ribbon-cutting ceremony and instead will donate the funds to inhabitantsof Puerto Plata province, an area most affected by the recent flooding.
CCN president José Manuel González Corripio headedthe opening, accompanied by group CEO JoséMiguel González Cuadra; Alejandro González Cuadra, José Manuel González Cuadra,among other executives.