Dominican Carlos Silver sets Guinness Record for singing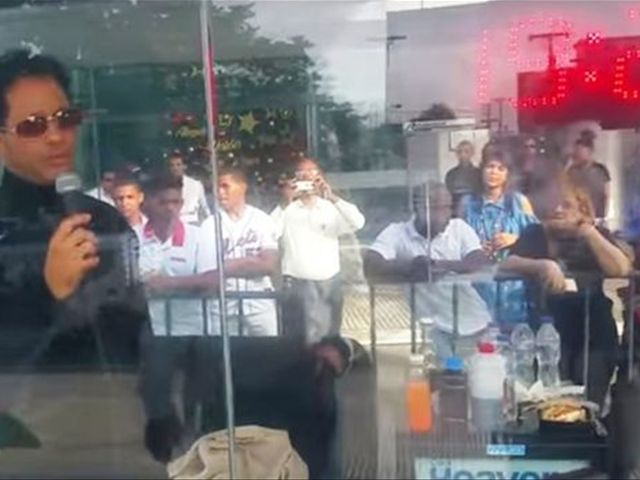 Santo Domingo.- Carlos Silver on Thursday seta new Guinness Record after singing songs for more than 105 hours straight,besting the previous mark by India national Sunil Waghmare in 2012.
Hundreds of people crowded around a"glass house" to cheer Silver's feat, which started at 13.30pm (1730gmt) last Sunday.
With a Dominican flag draped around his neck,Silver sang "I Did it My Way" to set the new record, dropping to hisknelt and burst into tears as the crowd cheered him on as fireworks lit SantoDomingo´s skies.
The singer's family rushed to hug him andwept along, as did his manager Alberto Zayas.