US Envoy ends turbulent tenure in the Dominican Republic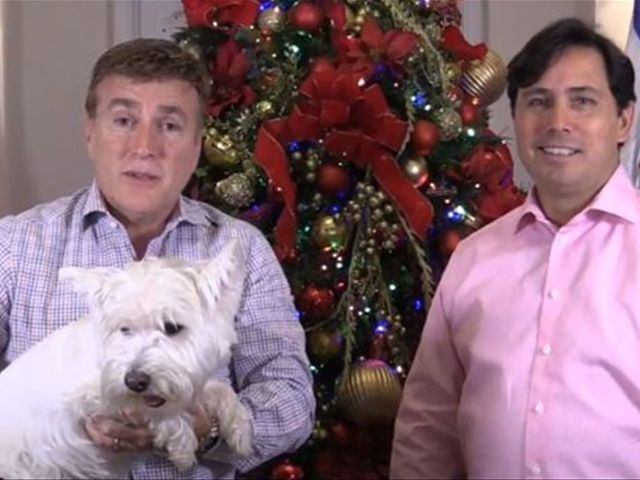 Santo Domingo.- US Ambassador James Brewsterand his husband Bob Satawake on Tuesday posted a video in the social networkswith a Christmas message-farewell to the Dominican Republic, ending a 3-yeartenure fraught with turbulence.
In their message, Brewster and Satawakeaccompanied by their dog say goodbye after three years in the country and wish good tidings to people of all faiths.
"It's been an amazing three years andwe've had such a great time. We've had great achievements at the US embassyhere and all the wonderful employees that we get to share with every day,"Brewster said in the video subtitled in Spanish.
Brewster's gay activism collided with thecountry's powerful catholic and evangelical churches, some lawmakers, conservativepolitical organizations and even president Danilo Medina.