Medina's security in shoving match with reporters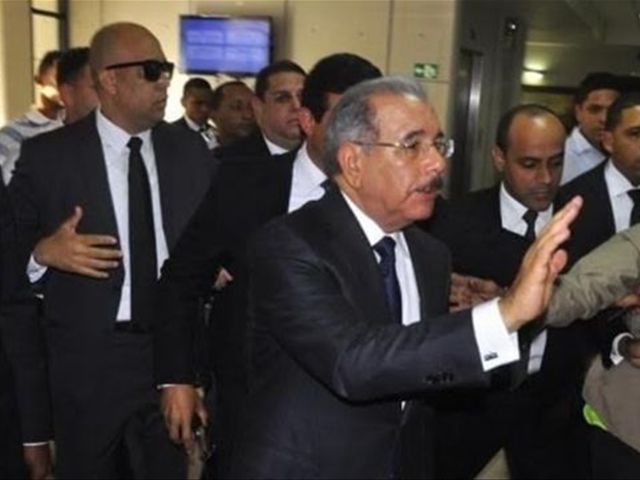 Santiago.- Members of president Danilo Medina's securitydetail on Friday roughed up several photojournalists and reporters covering hisvisit to a funeral home, where he went to express condolences to a local senator'sfather passed away.
Reporter Deyanira López of CDN said the bodyguards alsoripped the also journalist Maria Sosa's blouse in the struggle. "She and Iwere dragged by our sleeve, our arms and stomach and my arms were reddenedbecause they were pulling me, saidLopez.
Meanwhile, Sosa, of Nexxo, said the other journalists,"were also affected, and the photographers had to defend themselves withtheir elbow."
Some reporters quoted by diariolibre.com said the bodyguards also tried to take the memoriesfrom cameras and video cameras.
Elnuevodiario.comldo also reports another incident, when the reverend FelipeEnerio Valerio came to the funeral home to officiate a mass, but the bodyguardskept him from entering.