Dominican Republic's military on manhunt for deadly bank robbers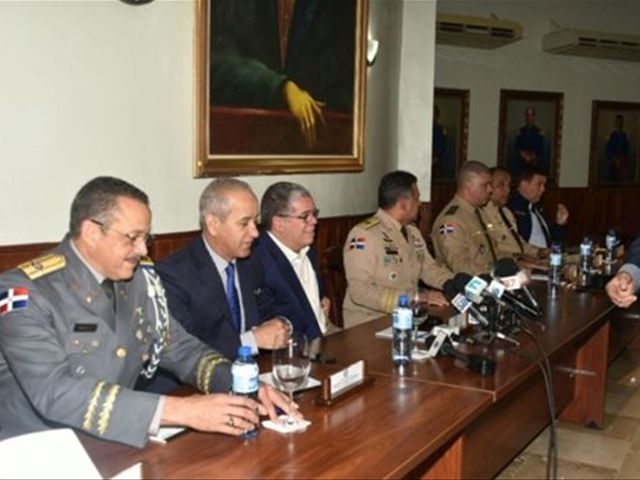 Santo Domingo.- National Police director NelsonPeguero on Tuesday confirmed that the Popular branch bank heist at a major storewas the work of the same group in the September assault on an armored truck atBella Vista Mall, where one of the guards was gunned down.
Peguero spoke in a Defense Ministry pressconference with the heads of state security agencies, after participating in a NationalPalace meeting where president Danilo Medina instructed them to do "what'snecessary" to ensure public safety in the wake of the Monday-night armedrobbery at Plaza Lama on 27 de Febrero and Churchill avenues, where two guardswere injured, one seriously.
He also announced a joint military and policemanhunt for robbery suspects John Percival Matos and Brayan Peter FélixPaulino, identified as the robbers who made off with RD$3.0 million and US$25,000.
Peguero said they were spotted Tuesday themorning in southern San Cristobal province, where they're being chased even withAir Force helicopters.
"So far we've been able to determinethat the shell casings collected at the crime scene, caliber 5.56 and 9 mm,coincide with those collected at the crime scene of Bella Vista Mall, whichputs us in a position to say that we are facing the same group that has carriedout these actions," said the official.
Military
In the press conference, Defense minister RubénPaulino stressed that the manhunt is by air, land and sea, "but they willbe found (suspects) and we will deploy the 58,000 active members of the ArmedForces."