Bank robber was gunned down in a hail of bullets: Police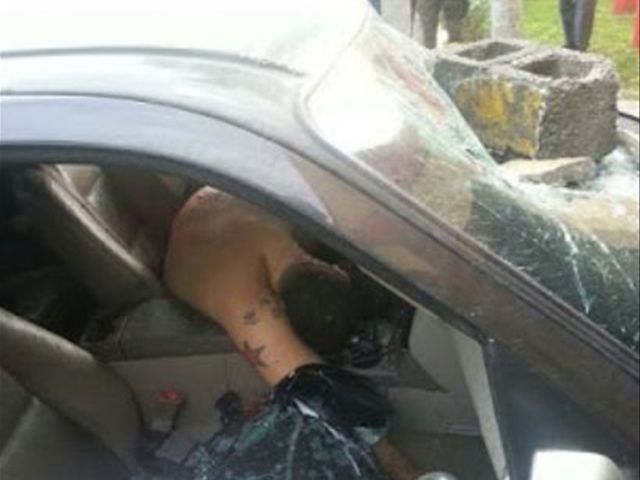 Santo Domingo.- Before being gunned down,John Emilio Percival Matos had fired 56 rounds with a M-16 assault rifle, thesame one used in the heists at Bella Vista and at Popular bank, the National Policesaid Thursday.
It said it found RD$991,000 with the deceased,in a black plastic bag and 39,000 in a valise with the label of the bank robbedin the Plaza Lama department store on Monday.
The report says once they surrounded Percival,inside room number 9 of the motel "La Fuente del Placer" where hehid, the police officers warned him by phone to surrender to avoid bloodshed.
"After disobeying the call the agentsthrew two tear gas cannisers into the room, so Percival left and tried to fleeaboard the Ford Explorer, gray, plate G277912, firing several shotswith the rifle at the members of the Police, which returned fire, resultingdead inside the vehicle," the police said in the statement.
Scene
Collected at the crime scene were 56-caliber,5.56 millimeter shell casings which, according to investigators, match those foundat Bella Vista Mall on Sarasota Av., and Plaza Lama on 27de Febrero Av., bothrobbed by the group headed by Percival, a former Army lieutenant.
Police spokesman Nelson Rosario said aside fromthe rifle, the deceased also had a Ford Explorer and a Glock pistol whoseserial number was filed off.