Dominican Republic bank robbers also sought 'instability'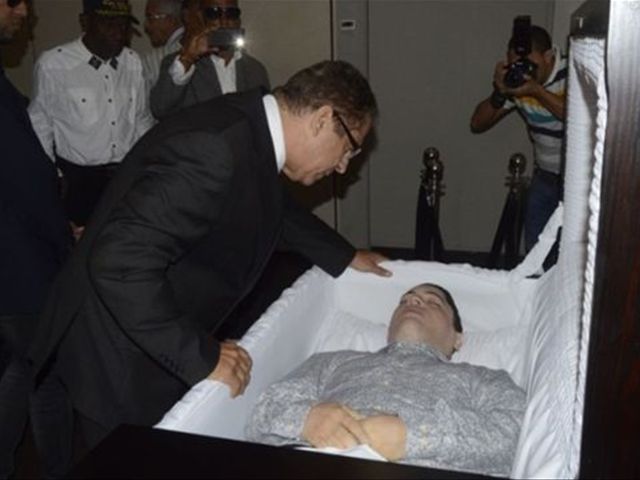 Santo Domingo.- National Police director NelsonPeguero on Friday showed a list with atleast 25 stores, toll plazas, government offices and other establishments, whichthe gang headed led by John Percival Matos planned to rob.
He said the group's final goal on the listwas to steal an airplane and escape to neighboring Haiti.
Peguero said among the busy sites they had ontheir robbery wish list found in their SUV were supermarkets, gas stations, banksand shopping centers in Greater Santo Domingo and other regions.
Destabilize
The police director said the evidencegathered in the various crime scenes shows that the precise planning for each heistled investigators to establish that, aside from the loot, the gang sought to createa climate of instability in the country.