'Teflon' Dominican presidency teeters on the edge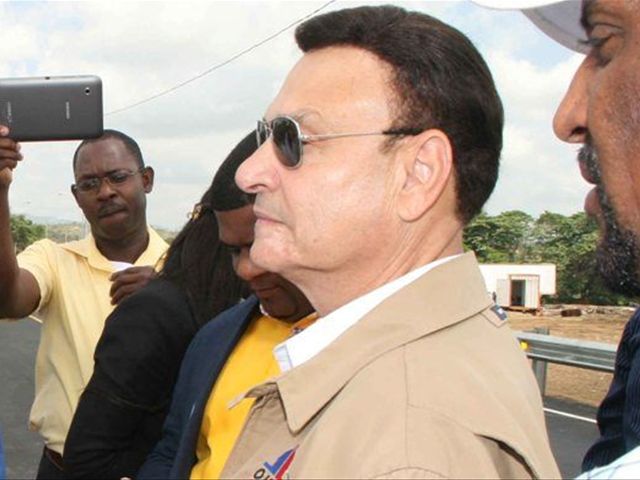 Santo Domingo.- Although president DaniloMedina's eight years in office have been fraught in corruption scandals, citizenshave yet to see the name of any "fat cat" behind in the plots.
The government tries to wash its hands whenit says it complies with leaving the cases in the hands of justice, but societydoesnt buy it since the ruling party (PLD) controls all state powers.
"People want to see blood," Medinaadmitted on July, 2013, before his first year in office, on society's demand foraction against past and current corruption.
Society seems to be still waiting for Justiceto land the big fish in the mafia of loan sharks within the State Works SupervisoryOffice (OISOE) on September 25, 2015, which exploded with the suicide of thecontractor David Rodríguez.
The scandal spurred the "human chain"protests during several weeks at OISOE offices, signaling society's rebuke anddemand to dismantle the corrupt agency.
OISOE officials Alejandro de los Santos, YoelSoriano Fabián, Julio Rafael Pérez Alejo and Juan Ernesto Romero Pérez are wereindicted on October 31 for loan sharking and extortion with contractors. The scandalforced Medina to fire on August 3 director Miguel Pimentel Kareh. One of hisclosest collaborators and campaign contributors.
Medina was also forced to fire AlbertoHolguín, head of the aqueducts utility (INAPA), charged with embezzling RD$190.0million..
Political scientist Rafael Toribio arguesthat on some occasions "the government takes advantage of an emerging issueand at other times creates one issue with the intent to displace another."
He cites as an example that the focus now ison bribes, but not on the ballooned costs of the works of the Braziliancompany. "On many occasions, the Government takes advantage of whatMachiavelli said, the fortune and the circumstances that are presented, andallows displacing the previous issues that are not resolved."
He also cited the bribes in the Super Tucanoaircraft case, which has been relegated by Odebrecht's international corruptionscandal.
Toribio adds that the government strategy isto play the issues such as the Punta Catalina power plant, on which Medina nameda commission to "investigate" the tenders and contracts.