Thousands March to end Impunity in the Dominican Republic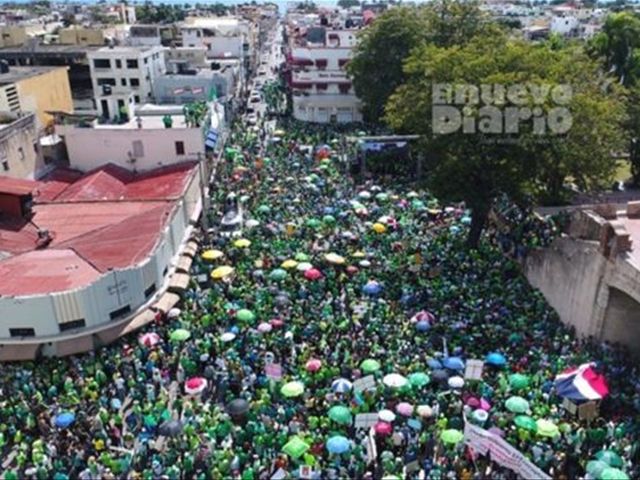 Santo Domingo.- Thousands of protesters onSunday gathered in the heart of the Dominican capital for a march to endgovernment corruption with scandals have stunned the country of 10 million, thelatest Odebrecht´s admitted bribes of US$92 million to secure contracts formajor works.
The protesters, after setting off from MaximoGomez and 27 de Febrero avenues, toward the National Palace, concluded their protest at Independencia park.
The march was organized by civil societygroups drew thousands of people from across the country and concluded with thereading of a proclamation where the organizers, who vow that the Odebrecht casewill mean the end of impunity in the Dominican Republic.
They demanded the recovery of all the money paidin bribes, after an independent audit, and the guilty sent off to jail.
They also announced a popular concert to beheld in February to continue fighting for justice and against the corrupt. Theycalled their effort a success because of the massive and peaceful way in whichit was carried out."