Key no-shows damp Dominican Republic LatAm gathering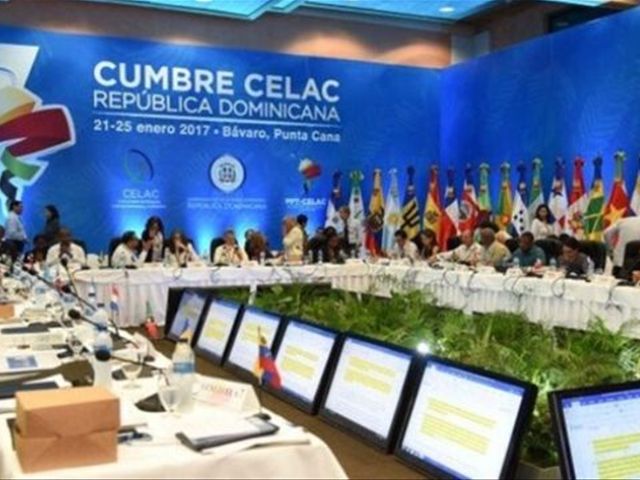 Punta Cana, Dominican Republic.- Tenpresidents are in a resort in the country's east region to start the FifthSummit of Heads of State and Government of the Community of Latin American andCaribbean States (CELAC), but several important no-shows will likely deflate theevent's importance.
Absentees Brazil, Argentina and 11th- hour boltsby Chile, Colombia and Mexico will likely diminish the Summit's influence overthe governments of the region, polarized by right and left wing governments.
The gathering includes two prime ministers,three vice-presidents, 30 foreign ministers and four first ladies, as well asrepresentatives from extra-regional and regional integration organizations.
Presidents attending the event: JocelermPrivert (Haiti), David A. Granger (Guyana), Raúl Castro (Cuba), Daniel Ortega(Nicaragua) and Salvador Sánchez Ceren (El Salvador).
Also Rafael Correa (Ecuador), EvoMorales Ayma (Bolivia), Andrew Holness (Jamaica), Nicolás Maduro (Venezuela)and host, Danilo Medina (Dominican Republic).