Dominican Republic farmers defy ban in national park(Updae)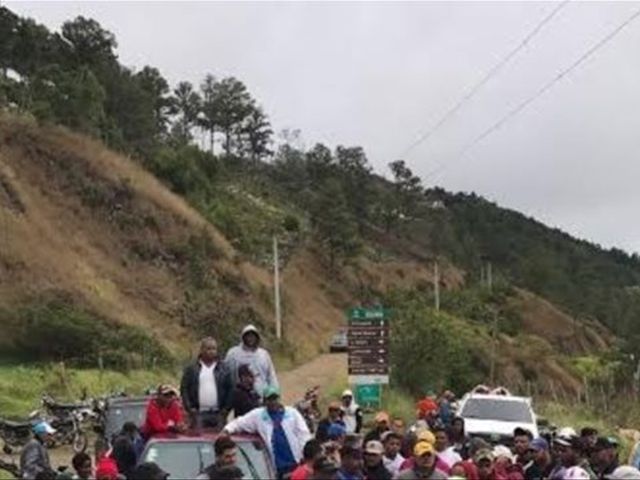 Constanza, Dominican Republic.- Local media on Monday report the deployment of troops at various Environment Ministry checkpoints on access roads to the protected area to enforce the ban on farming.
Outspoken priest Rogelio Cruz is in Valle Nuevo to allegedly help the evicted farmers deal with their plight.
File.- Hundreds of farmers planted variouscrops in some areas despite the Environment Ministry's ban on agriculture whichtook effect Sunday in Valle Nuevo National Park, whose boundaries include four centralprovinces.
The farmers say they would to continue in theprotected area despite the deadline to remove all livestock and farmingequipment in that area. They instead will attempt to harvest around 60 hectaresof potatoes, beans, onions and others next to the villages of El Convento,Montellano, La Siberia, Pinalito and El Castillo.
The head of the local association of farmers,Norberto Rosario (Mingo), said they won't leave until they are relocated toother lands by the government.
"We are here today, and here we aregoing to stay until the solution arrives."
He said Environment failed not seek asolution to their situation before issuing the deadline four months ago andcriticized the authorities which allegdly still allow other farmers in MonseñorNouel, Azua and San José de Ocoa provinces into the protected area.