Italian embassy reopens after two years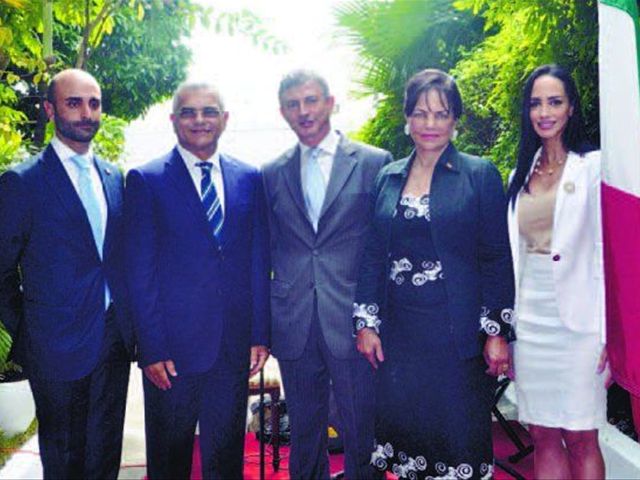 Santo Domingo.- Italians and their descendants in the country have a new cause for celebration: Wednesday's reopening of the Italian embassy after a two-year period of closure.
Livio Spadavecchia announced that he would be heading the embassy on a temporary basis as Business Chargé d'Affaires until a new ambassador is appointed in the coming months. He said that over ten thousand Italians currently live in the country, including a large number of investors who believe in the country's future.
The ceremony was attended by the Dominican ambassador in Italy, Peggy Cabral, who praised the achievements of the diplomatic mission. "There was a need for keeping the embassies open, because it also benefits trade and tourism," she stated.
The event was attended by Italian businesspersons, investors and tourists, as well as Dominicans of Italian heritage.
Spadavecchia said that for the time being, consular services and other bureaucratic processes would continue being provided from the offices in Plaza Merengue, at the intersection of 27 de Febrero and Tiradentes avenues.
The diplomatic mission is located in the Gascue neighborhood in the National District.