Anti-impunity marches to continue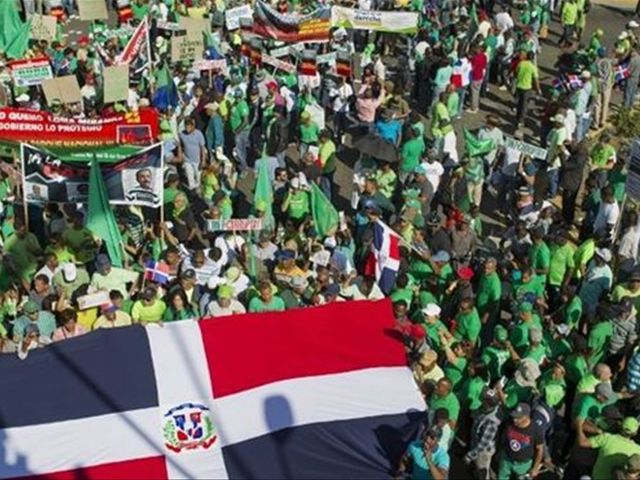 Santo Domingo.- The organizers of the January 22 "End to Impunity" march announced Thursday that they would continue their peaceful protests in demand for the prosecution of the individuals who accepted bribes from Odebrecht, the formation of an independent commission supported by the United Nations to investigate the bribery and overvaluation of contracts in place with the construction giant, including the coal-fired generating plants in Punta Catalina.
At a press conference outside the Attorney General's Office, the group called on the citizenry and social organizations nationwide to take action, using green as a symbol of hope and change, to organize civic events to ensure that the demands keep on being heard until justice is done and the millions of dollars stolen from the Dominican economy are recovered.
They said that the Attorney General and the presidential commission set up to investigate the Punta Catalina case had neither the capacity nor the credibility to conduct a reliable investigation if the president himself is to be included as a suspect in the process. For this reason, they renewed their call for international agreements to be applied and for the United Nations to appoint an International Commission Against Impunity to support special prosecutors in this important historic task.
"We would like to thank the Dominican people for taking part in last January 22nd's unforgettable mobilization. The Green March will not stop until the first and last corrupt figures have fallen."
"We reiterate our commitment as citizens to continue the development of a broad-based program against corruption and impunity in the country", they informed.
In a communiqué, the campaigners recalled that as well as the US$92 million in bribes there was a need to quantify the overvaluations of the Odebrecht contracts, estimated to be in the realm of RD$4 billion.