Ombusdwoman listens to Valle Nuevo farmers' concerns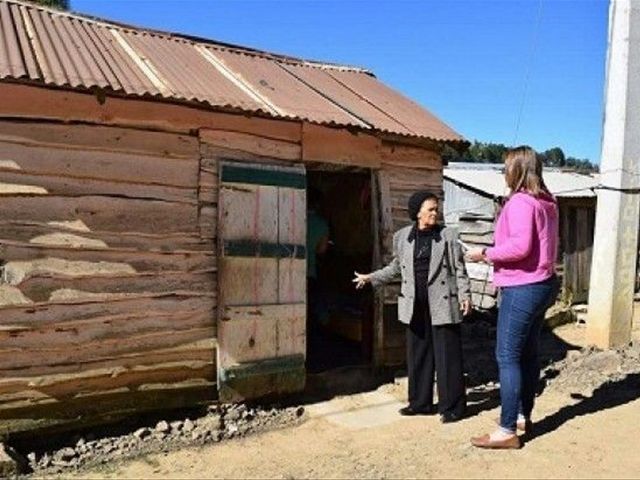 Santiago.- The public defender or Ombudswoman, Zoila Martínez has listened to the concerns expressed by farmers who live and work in the protected areas of Valle Nuevo in Constanza during a tour of the communities affected by the farming ban imposed by the Ministry of Environment.

The former National District prosecutor visited the area at the invitation of the Bloque Campesino, a farmers' group headed by Norberto Rosario. She visited a number of communities including La Siberia and El Castillo on Thursday.The farmers spoke of their concerns about the measure which involved dismantling their plantations. Their main crops include potatoes, carrots and cabbages.The meeting took place two days after a protest by the Bloque Campesino in the community of El Castillo, after reaching an agreement to extend the deadline until Saturday.
The farmers are threatening to block the Duarte Highway exit to Constanza next week, and are calling for the administrator of the Juan Bautista Pérez Rancier (Valle Nuevo) National Park, Julio César de los Santos, to be removed from his post.
The decision was announced by Catholic priest Fr. Rogelio Cruz, who is supporting the farmers in their resistance to the mass eviction in the mountain area.
Although the Ombudswoman was also scheduled to meet the administrator of Valle Nuevo to hear about the ongoing process, this meeting had not taken place by Thursday evening.
The clearance measures in the Crouch family farm continued for a fourth day in the community of Alto Bandera, where the Ministry of Defense and the National Environmental Protection Service (SENPA) have a guard post.
The eviction measure came into effect last Sunday 29th January, although the removal action began on Monday. The Ministry of Environment and Natural Resources as well as environmental campaigners and business groups believe that preserving Valle Nuevo and restoring the river basins with sources in the area, which supply much of the country's water, are a matter of vital importance.