Minister says teachers must innovate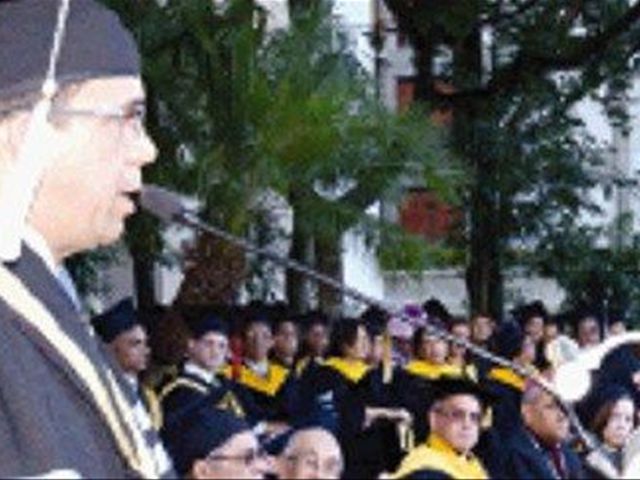 Santiago de los Caballeros.- The Minister of Education, Andrés Navarro, says that in a constantly changing and evolving world professionals must innovate and apply new knowledge and practices with a strict ethical basis in order to "overcome the barriers of efficiency and become effective," so that they may have a positive impact and add value to the lives of others.
Navarro was speaking at the PUCMM University's 95th Graduation Ceremony, where he called on the graduating class to continue educating themselves, because this process of training and acquiring qualifications should not come to an end when they complete their university degrees.
"In a world that is notable for a constant process of change in the areas of technology, science, methods and tools, any professional who gets stuck in traditional ways will sooner or later be left behind."