Police celebrate mass wedding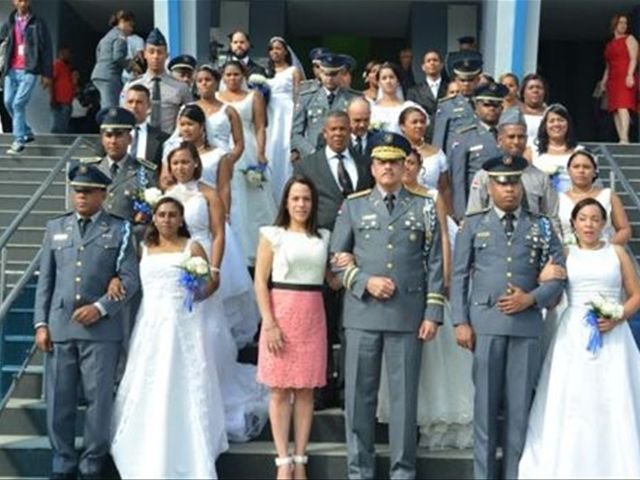 Santo Domingo.- The Police celebrated a collective wedding for its agents Sunday at the central headquarters.
The collective wedding, which joined eighteen couples in matrimony, was sponsored by Major General Nelson Peguero Paredes, Director General of the National Police, and his wife, Katiuska Viviano de Peguero, president of the Police Wives' Insitution who organized a concert and presented gifts to the couples after they were declared man and wife.
Major General Peguero Paredes expressed his satisfaction at being able to strengthen the family ties of the members of the police family, especially in the case of some couples who had been together for 25 years in informal unions and others who were making their first steps towards starting family life, adding that no effort would be spared in continuing to organize similar events for the benefit of the police force.
The civil marriage ceremony was celebrated by National District registrars Julia Ozuna Villa and Dr. María Cristina Henríquez Solano.
Some of the couples were formalizing their unions after living together for many years, while others were entering into married life.
Many of them were accompanied by their children, who were not able to hide their happiness at such a significant occasion.
The Police explained that this type of ceremony is part of the civic work that is being done within the institution to strengthen its members' family circles.