State Univ. students demand end to strike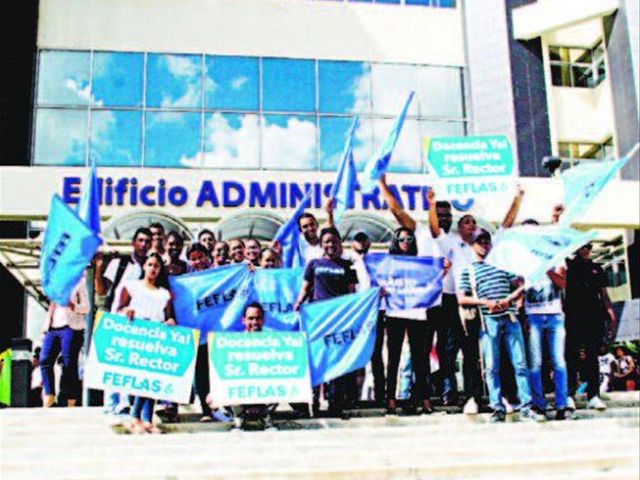 Santo Domingo.- Student groups held a protest march Monday demanding the resumption of teaching at the Autonomous University of Santo Domingo (UASD).
Hundreds of students who went to the university campus to attend their lectures expressed their concern at the effects of the lecturers' strike in demand of a salary increase.
Many of the students interviewed by the press expressed opposition to the UASD Association of Professors (Faprouasd) campaign methods, while others said they were in favor of the teaching staff's demand for a wage raise.
One student said that the university authorities and lecturers should reach an agreement to avoid further adverse effects on the students. She said that going to university and not attending classes was a waste of time and money. A fellow student criticized her teacher for showing up and taking the register before leaving the classroom.
The strike, now underway for eight days, is also affecting students who have to travel from the provinces to attend their lectures.