AES Dominicana Foundation donates fire engines to the 911 System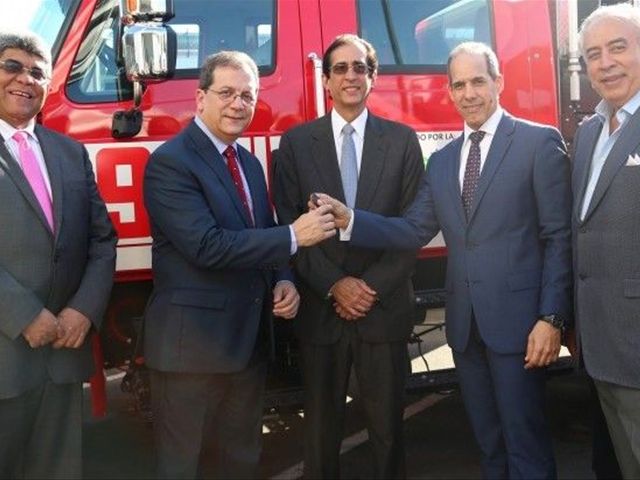 Santo Domingo.- The 9-1-1 National Emergencyand Safety Service received the first three fire trucks from a fleet of seven donatedby the AES Dominicana Foundation to contribute to expand the system to otherareas nationwide.
AES Dominicana and AES Dominicana Foundation presidentEdwin De Los Santos handed the trucks' keys to 9-1-1 System director DalvertPolanco, in a ceremony at 9-1-1 headquarters, accompanied by Presidency chiefof staff Gustavo Montalvo, president of the 9-1-1 System Council.
Polanco said with the new trucks the System countswith 74 fire engines distributed among Greater Santo Domingo, San Cristóbal,Haina and Nigua and soon in Santiago and Puerto Plata. "On behalf of 9-1-1System and especially on behalf of all its users, we thank AES Dominicana forthe donation of these three trucks that will further facilitate the excellentwork that the firefighters are already doing."
In an emailed statement, AES Dominicana said theremaining trucks will be delivered gradually until 2018.