GILDAN donates RD$2.2M for children with special needs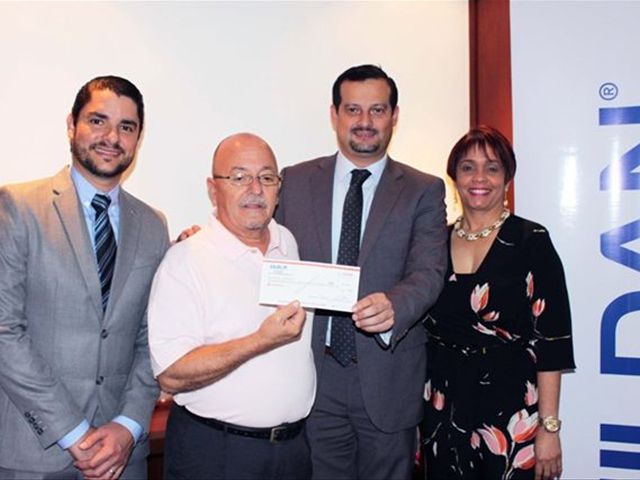 Santo Domingo.- As part of its corporate and socialresponsibility commitment, GILDAN Dominican Republic donated nearly RD$2.2million to stage the third edition of the Gildan Glow Run/Walk fundraise for theREMAR Foundation, Hogar SANISI (Saving Children with AIDS).
Now in its third consecutive year, GILDAN's initiativeseeks to contribute to social causes focused on children in conditions ofvulnerability and their needs on health, education and care as well.
During the event REMAR Foundation director EduardoNúñez stressed the generous donation which will be used to attend to andprioritize the need to shelter children withspecial situations, some physical disabilities, and victims of domesticviolence, among other conditions.
GILDAN country manager Freddy Barrantes reaffirmedthe institutional approach of providing Dominican children with opportunitiesand means to have a better quality of life, under surroundings of hope andlove. "With this initiative, GILDAN reiterates its gratitude to itsemployees, walkers, runners and sponsors for the generosity shown once again ina night full of emotions."