Falcondo conflict: citizens' protest secures environmentalists' release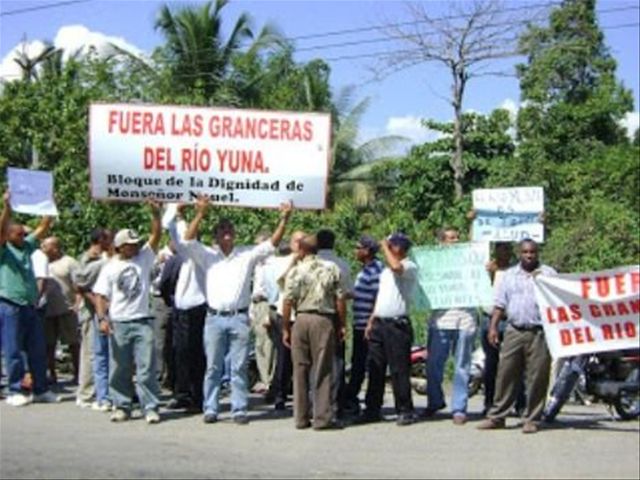 Bonao, Dominican Republic.- A tense protest by residents of Bonao (central)forced the authorities to release three local environmentalists, with the supportof the clergy.
Dozens of people staged the protest in frontof the Police National precinct in Bonao on Thursday to demand the release environmentalistsJoaquín Aracena, Ramón Castillo and Ruben Luna, who were arrested yesterday.
Priests, community leaders and the Ecologicaland Social Movement participated In the protest, which stems from the long-standingconflict with the Falcondo nickel mine.
Local journalist Nieves Pito, quoted bybonaocity.com.do, and other personalities had warned that the environmentalistswere the victim of "kidnapping."