No surprise, top Dominican prosecutor brings back talk from Brazil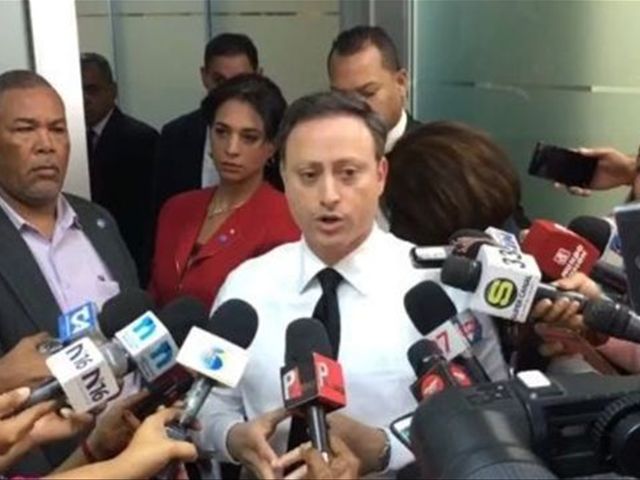 Santo Domingo.- Justiceminister Jain Alain Rodriguez said Monday that Dominican Republic will be"privileged" because it will get "all the information" on depositionsby Odebrecht executives in Brazil in May, one month before receive by the othercountries where the company bribed officials to secure construction contracts.
The Justice Minister's lack of revealing statementscoincide with skepticism that the government seeks a cover-up of the DominicanRepublic's biggest ever government bribe scandal.
He said all the information should be in thehands of Dominican authorities more than a month before the June date disposedby Brazil for the rest of the countries.
Rodríguez, who returned from Brazil after ameeting of Latin America prosecutors to deal with the scandal, said theagreement between Odebrecht and the Brazilian Justice bars them from sharinginformation before June with third parties such as the Dominican Republic,.
Dominican Republic however "was thefirst in the entire region to reach a definitive agreement on a punishment andinformational agreement with Odebrecht, followed only by the small number of countries(Peru and Colombia)."
"This put the Dominican Republic in anadvantageous position in negotiating with the privilege of expediency," hesaid in a press release.
He said in Dominican Republic's case, withits agreement signed with Odebrecht, once the judge validates it, which isalready scheduled for next week, "they have to give us all the informationbefore 60 days are up."
Rodríguez also noted that the JusticeMinistry is interested in everything in the case file, "but especially thenames of the people who received the bribes."
"We are not sitting patiently waitingfor the information to arrive; We are also and in parallel conducting out deepinquiries."
Poll
When outlet elnacional.com.do asked itsreaders about the scandal, 75 percent of said Rodriguez wouldreturn from Brazil without the names of those bribed.